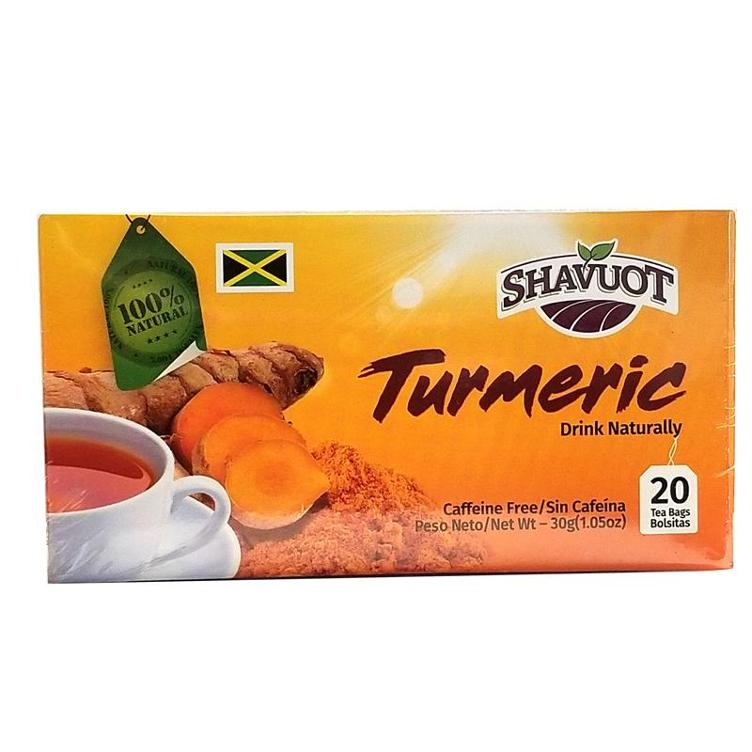 Shavuot 100% natural Turmeric Tea 20 tea bags
This Turmeric Tea has the same standards of quality and taste you have grown to know and expect from Shavuot. This Turmeric Tea is made from pure Jamaican Turmeric, harvested on site to ensure freshness and quality of taste. Turmeric which is regarded as a super-food is well-known for its antioxidant properties that has been known to help fight inflammation, boost brain function and improve an individual`s mood.

So have a cup of Shavuot`s Turmeric Tea today. Have it warm with your milk of choice or pair with with lemon for iced tea. Shavuot harvests goodness for your healthy lifestyle.

Product of Jamaica!