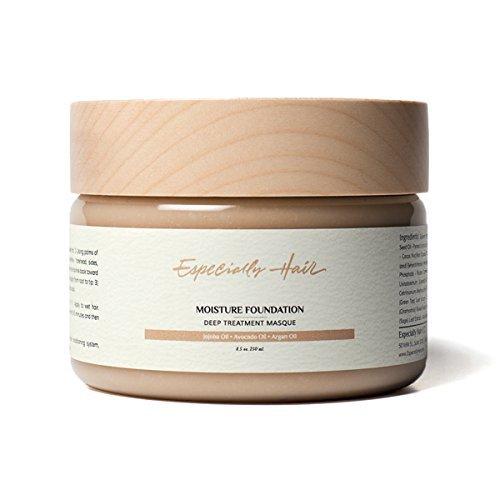 Especially Hair Moisture Foundation Deep Treatment 250 ml
+ Lightly infused with essential oils, consisting of fresh, tropical citrus notes.

+ Jojoba Oil – Avocado Oil – Argan Oil:
Lightweight natural oils provide superior conditioning and a lustrous finish to hair.

+ Panthenol (Pro-Vitamin B5):
Draws moisture inside the hair shaft, making it feel fuller and thicker.

TIP
When at the beach or pool, apply Moisture Foundation between swim sessions to prevent breakage due to excess dryness.

Also, remember! Always wash hair thoroughly with a clarifying shampoo as soon as possible following exposure to chlorine or salt water.